Case Study: Warren Consolidated Schools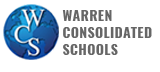 With the help of JAR Systems' Library Check-Out Charging Stations, Warren Consolidated Schools has been able to decrease the number of classroom disruptions and alleviate charging strains through the use of at-the-desk charging. After implementing the new charging solutions, they saw positive results such as:
Recovered valuable instructional time by implementing at-the-desk charging where the issue of disruptions was previously present
Created a safer classroom charging environment without modifying infrastructure
Created more efficient processes for teachers and students with devices in the classrooms and during online testing
---
"One benefit has been the decrease of classroom disruptions, allowing for more instructional time. We have saved time and money by not having to purchase extension cords for charging. This allows us to utilize our technology more effectively and ensures that our classrooms remain free from trip hazards."

Nick Pitrone
Director of Technology
Warren Consolidated Schools
---
Facing the Challenges of Uncharged Devices and Limited Outlet Availability
Warren Consolidated Schools is a school district located in Warren, Michigan, that serves approximately 13,500 students throughout 24 schools. Previously, teachers were utilizing a variety of solutions for keeping devices charged in the classroom. While some classrooms were utilizing charging carts for larger device fleets, other classrooms were using extension cords across the room in order to provide supplemental charging. It was common for students to leave their desks in order to charge their devices and crowd around an outlet or power strip, resulting in students being unable to participate in lessons. As the devices' batteries began to deplete over time, they found that the carts and other creative charging methods were no longer efficient ways to keep students' devices charged for learning.
Outlet availability, cable management, and battery depletion soon became significant concerns and challenges for the district. AC adapters and power strips laid across the classroom floors would have had the potential to create tripping or fire hazards and students crowded around outlets would result in learning disruptions. These were not only major safety concerns but also allowed for loss of instructional time and inefficient workflows in the classroom. This impelled Director of Technology, Nick Pitrone, and his team to begin their search for the ideal charging solutions to alleviate their challenges and allow for portable charging in the classroom.
---
Evaluating Charging Solutions to Efficiently Serve the Districts' Needs
2021-2022 was the first school year that students were back in the classrooms full-time and no longer virtual. This change created an environment where technology and devices in the classrooms became more integrated with learning, thus creating more of a demand for power. As device batteries began to deplete and classroom disruptions accumulated, Warren Consolidated Schools focused its attention on attaining portable and mobile charging solutions.
Nick Pitrone discovered JAR Systems' Library Check-Out Solution and Active Charge Power Banks while at the MAEDS Fall Conference in 2021. As noted by Nick Pitrone, "We've looked at a variety of charging solutions and options. When I learned about the Library Check-Out Charging Solution, it seemed to check off all the boxes and we evaluated the product with success and positive feedback." The flexibility to mount, stack, or make the stations mobile while providing at-the-desk charging with the power banks for the students are the features that they were initially drawn to.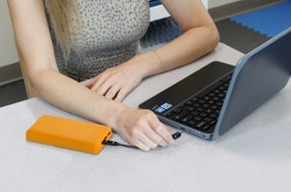 Another benefit that was ideal for the district was the barcode located on the power banks which allowed for asset tracking. This made it easier to deploy supplemental charging to students when needed in the classroom or during testing. Upon reviewing the solutions' features and benefits, they decided that the Library Check-Out Charging Solutions would be the best solution to support their learning environment and objectives without modifying infrastructure. The solutions were deployed to media centers in their elementary schools where students or teachers could easily check out power banks in a centralized area as needed. In middle and high schools, the solutions remain stacked two-high to accommodate the larger number of students and staff.
---
Observing the Benefits of Active Charging and Return on Investment
After implementing the solutions, the teachers and students have gained more instructional time and are experiencing fewer classroom disruptions. Pitrone noted, "The fact that the solutions are easily maneuverable to different areas of the high school for different programs, or a staff meeting, makes it very beneficial. With the 'school bus yellow' color of the Power Banks, we have not had many disappear, so it has been going very well."
One of the top reasons the district continues to work with JAR Systems is not only due to their innovative products, but also due to the exemplary service that the company provides to ensure that the districts' needs are fulfilled. The Library Check-Out Charging Solution remains an ideal and popular choice in the district where each student has their own device, and the battery is not always reliable for the entire school day. The district is now looking forward to purchasing more power banks in the future, in addition to the Library Check-Out Charging Solutions that they currently have. These solutions have proved to be extremely efficient and helpful in keeping students engaged in daily lessons and during testing with at-the-desk charging.
---
Solutions Implemented in Warren Consolidated Schools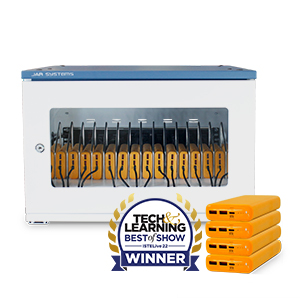 Library Check-Out Charging Solutions