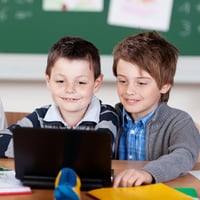 USB-C has become quite the buzz word in recent years and it is now incorporated in many new products. USB technology has been around for decades though, so many educators and administrators in school districts across the world are wondering why USB-C is any different than what they had in the past. They are familiar with old USB charging hubs and stations and how those products worked and wonder why its worth opting to upgrade to these new USB-C Charging products.
To properly answer those questions we must briefly talk about the history of the USB technology to understand how it has changed over the years and how it's led us to USB-C. Let's start off by explaining how USB came to be, and why it's a household name.

USB — or Universal Serial Bus, was designed from its inception to be a standardized port to accommodate many different types of hardware devices like your mouse, flash drives, printers, scanners, cell phones, and a lot of other accessories. The concept of USB technology originated from the problem of having no 'universal' standard. To solve this problem, a team of motivated employees from Compaq, DEC, IBM, Intel, Microsoft, NEC, and Nortel went around talking to people within the tech business to form a standard that most could follow. They visited about 50 companies representing a spectrum of technologies in the industry—printing, scanning, communications, industrial controls, keyboards, mice, joysticks, modems, and so on. They were met with enthusiasm because every one of those companies had a requirement and they felt there was a market opportunity that was restrained by the old interfaces.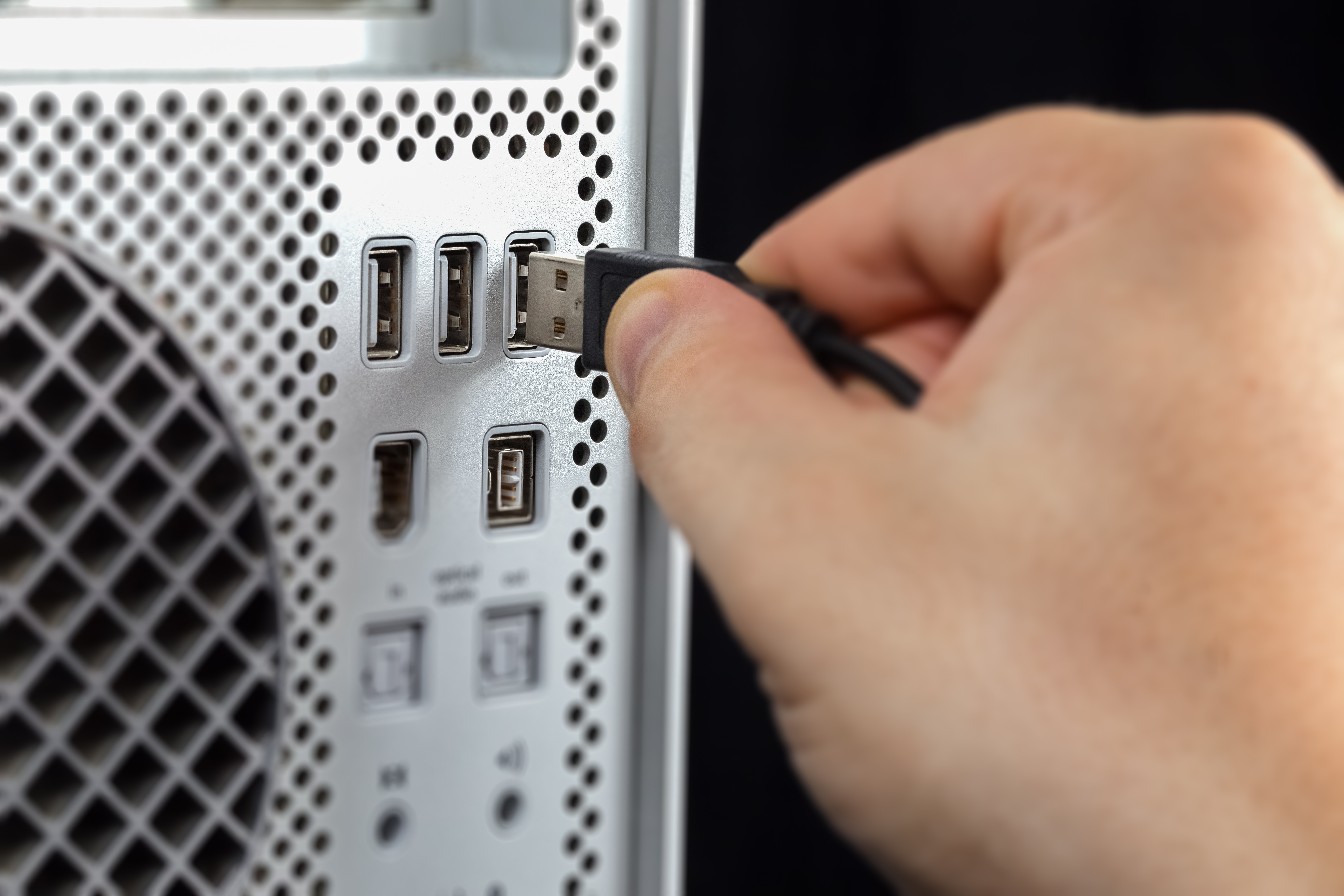 The biggest challenge, however, was that there was no other existing problem to solve than making it easier. Before USB, plugging something into your computer required a zoo of cables. Maybe you needed a PS/2 connector or a serial port, the Apple Desktop Bus, or a DIN connector; maybe a parallel port or SCSI or Firewire cable. They all required expansion cards, custom drivers, or a fair amount of software support. Any time you installed a device it required multiple reboots and sometimes even opening the computer tower. The team's goal was to remove this complexity so that when you get a device, you are able to simply plug it in and have it work. Within the framework of being easy for users they also wanted USB to be scalable. With the original USB from 20 plus years ago operating at the speed of 12 Mbps (Megabits per second), compared to today's versions of USB running at tens of Gbps (Gigabits per second), I would say they far exceeded the expectation someone could have had before this technology.

USB Becoming Mainstream — Among the USB confederacy that introduced the standard, one big company wasn't participating. Apple had a competing product called 1394, or Firewire. Apple also had their own interface. They were known for easy-to-use technology even then. In a surprising turn of events, it was an initial skeptic that first popularized the standard. In 1998, the Steve Jobs-led Apple released the groundbreaking iMac G3. It was the first consumer computer to discontinue legacy ports (serial and parallel) in favor of USB. This implementation helped to pave the way for a market of solely USB peripherals rather than those using other ports for devices. The combination of the ease of use, self-powering capabilities, and technical specifications offered by USB technology and devices helped it to triumph over other port options. This was the start of the inevitable obsoletion of previously used ports that were ultimately replaced by USB.

USB 1.0 — Debuting in late 1995 and transferring data at a rate of 12 megabits per second, USB 1.0 was a revised version of USB. Following USB 1.0, USB 1.1, not only transferred data at a full speed rate of 12 megabits per second but could also operate at a lower speed of 1.5 megabits per second for lower bandwidth devices. Due to its more efficient operation, USB 1.1 was used more by consumers than its predecessor.
USB 2.0 [white inside] — In 2000, we got a transfer rate forty times faster at 480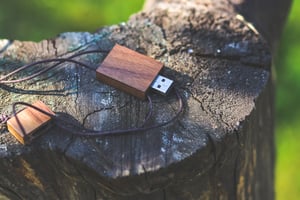 megabits per second. In addition to this high-speed transfer rate, USB 2.0 can also operate at two slower speeds: 12 megabits per second (USB 1.1 full speed) and 1.5 megabits per second (low speed for devices like mouses that require less bandwidth). A USB 2.0 port functioned with USB 1.1 devices, although a USB 1.1 port may not have the bandwidth capabilities to properly communicate with a 2.0 device.

The plug and play capabilities for various multimedia and storage devices that USB 2.0 offered added user features that did not exist in its previous version. USB 2.0 added support for power sources with USB connectors, a new descriptor for multiple interfaces, as well as the capability for USB devices like tablets or smartphones to act as a host. This hosting capability allows other USB devices, such as USB flash drives, digital cameras, mice or keyboards, to be attached to them (also referred to as USB On-The-Go). The year 2000 also introduced the USB flash drive—a re-writable plug-and-play storage device first sold by IBM and Trek Technology. It could initially hold up to 8 megabytes of data. More than a decade later, storage capacities have surpassed 256 gigabytes for a single drive. Older models had full speed connectivity at 12 megabits per second. While current versions use USB 2.0, their NAND flash technology causes them to operate at less than the high speed of 480 megabits per second, but still 20 times faster than older full speed models. This helped kill the floppy disk, the Zip Drive, and CD-Rs.

USB 3.0 [3.1[Gen 1(5Gbps)+ 2(10Gbps)] +3.2[Gen 1, 2 + 2x2(5,10,20 Gbps]] [blue inside] — The latest version launched in 2008 with an approximate "super speed" (SS) data transfer rate up to 4.8 gigabits per second. It provides backward compatibility with USB 2.0 devices and ports. A USB 3.0 cable or device may be plugged into a USB 2.0 port, but the super speed rate will only work with USB 3.0 cables, devices and ports. USB 3.0 uses full-duplex transfers (transferring data in both directions simultaneously), that gave USB 3.0 about a 20-fold theoretical bandwidth advantage over USB 2.0. (two wires to transmit, two wires to receive data). This enhanced the speed of reading and writing data. Devices will charge at a faster pace while using energy more resourcefully. USB 3.0 allows for devices like high resolution cameras or audio and external drives that are optimized at higher bandwidths to operate more effectively.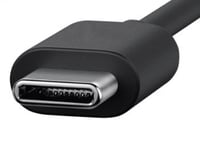 USB-C — Released in 2017, USB-C technology features a reversible cable. This enables two-way power, impressive data transfer of 10 Gbps, and charging power up to 20V at 5 Amps or a total of 100 W—enough power to charge a laptop or provide 4K monitor resolution with one slim, streamlined cable. USB-C's support for sending simultaneous video signals and power streams means that you might be able to connect to and power a native DisplayPort, MHL, or HDMI device, or connect to almost anything else, assuming you have the proper adapter and cables. The USB-C spec even factors in audio transmissions over the interface, but so far it has not replaced the 3.5mm headphone jack on computers as it has on some Android phones. Right now, USB-C is still fairly new, so it is not exactly ubiquitous.

With previous versions of USB, the technology changed, but the shape of the port and connector stayed the same. USB-C introduced a new port shape and, in the wake of this change, there are devices that aren't ready to commit to the switch. This hesitance is leaving something to be desired for some because they aren't getting the full range of USB-C capabilities.

The main reason that some USB-C ports are limited is because of the cost and that the device manufacturers believe many users will want to still have the USB Type A port for the equipment they already have. For that reason, it's important to check the specs on any device you're thinking of buying, because not all USB-C ports are alike. There are Type C ports and cords that support both data transfers and power delivery over USB-C. While the USB-C standard supports connecting DisplayPort and/or HDMI displays with an adapter, not every PC maker has connected the ports to every system's graphics hardware. Some USB-C ports on a system may support video-out connectivity, while others may not; or none may.

We're only scratching the surface of what USB-C can do, but one thing is certain: The next generation of cross-platform connectors is quickly replacing the old guard just as the original USB standard replaced its predecessors. A goal that USB-C is trying to meet is that we will no longer need to detangle a mess of cords to figure out what goes with what, we can just have USB-C cables that will allow anything and everything to work. This is an ideal that may become reality; where you don't need to know differences between cords, let alone which side plugs into the computer. We may be still in a transitional pain period but, USB-C truly is one port to rule them all, and its reign has just begun.

How Does This Impact Charging in Classrooms — The superior charging capabilities of USB-C over previous versions of USB are allowing it to become a standard for more than just data transfer and low power devices. Most of the common devices that schools purchase for their students now feature USB-C charging ports and the ones that have not adopted the technology yet are likely soon to follow. This is a huge advantage for schools in particular. Keeping devices charged is imperative to their usefulness in the classroom. Now, having a universal charging cable across multiple types of devices makes it so much easier to have the right chargers on hand and also opens the door for charging stations and charging carts that do not require adapters. This is a dream for many technology coordinators and educators who, for years now, have battled the ensuing mess and headache that the average of 30 charging adapters per classroom can bring.

Conveniently Power and Charge Up to 8 USB-C Devices at Once!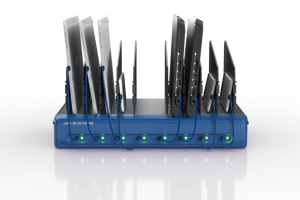 JAR Systems has developed a charging dock capable of charging up to 8 USB-C devices simultaneously. This versatile solution is the first of its kind, and uses sophisticated charging technology that automatically senses and adjusts the power supply to suit the needs of Chromebooks, notebooks, tablets, and other mobile devices. Click below to learn more about the Universal USB-C Charging Dock!