Teachers are some of the most resourceful innovators when it comes to facing tight budgets. This is especially true with regard to creating homemade solutions for charging classroom devices, where one of the most popular is the charging dish rack. This solution combines a dish rack (to store devices) with a power strip (to charge devices). And in some cases, teachers have recruited velcro strips to help tame unruly charging cables. It's a very basic solution, but it does the job, right?
If only life were that simple. For many schools, devices and their charging cables are left scattered across the classroom, simply because there is nowhere to store them and no way to organize them. In addition, their cable management is unreliable and plugging too many devices into a single power-strip could overload the circuit breaker. Nobody wants that!
On top of that, with the introduction of USB-C charging, there will be fewer reasons to follow this do-it-yourself route. Forecasted to be around for a long time, we predict it is going to transform not only the kinds of devices in the classroom, but also how they are charged. So, how might USB-C change your classroom's charging options?
No More Searching For the Right Cable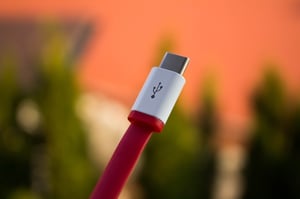 Fortunately, as the new industry standard for connectivity, the USB-C port will allow users to interchangeably charge all types of devices using a single type of charging cable. This means that regardless of the type of device a student brings to school, whether it be a tablet, Chromebook, or notebook device, the classroom will be able to support it.
Instead of having to maintain different charging stations or carts wired with separate cables, in theory, they will all be interchangeable for any device. For example, a teacher could have a charging station wired with only USB-C chargers and connect an iPad and a Chromebook side by side.
Save Money on Current and Future Charging Solutions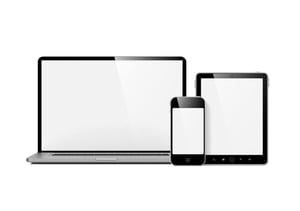 A major benefit of USB-C when it comes to choosing a new charging solution is that there are already a host of inexpensive solutions available on the market that can be wired with USB-C chargers. Many of these are well suited to store a variety of devices, while also providing cable management systems that can be configured with USB-C cables to keep them well organized. In addition, there are new USB-C charging hubs available on the market that not only provides more outlets for charging a range of devices, but also help minimize cables by eliminating the need for wall adapters.
Being able to utilize a single type of charging connector within classrooms, rather than multiple, will also save your school money long-term. Instead of having to stock up on a variety of charging cables, you will be able to stock up on USB-C cables alone. Won't that make life easier?
Embrace Minimalism and Decrease Clutter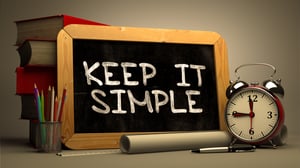 "Minimalism is an appreciation of space"
We already know that there is a consistent turnover of the brands and types of devices present in classrooms. This rings true in both BYOD and 1:1 environments, where some students retain more outdated hardware whereas others have brand-new hardware. This has meant that, up until this point, schools have had to accommodate an awkward collection of uniquely-shaped connectors for charging.
With USB-C, you will be able to stop wondering about which cables go with which device. As USB-C devices transition into schools, all of the old charging cables will be phased out and you can finally get rid of the assortment of random cables you keep lying around 'just in case' they come in handy. Away with the cable clutter!
Add an Incentive to Put Phones Away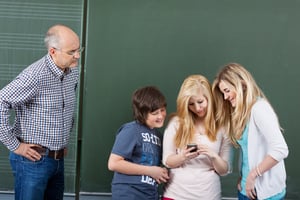 Considering that most SmartPhones are also transitioning to using USB-C ports, giving students the option to charge their devices during the day will add an incentive for them to put their phones away during the class period. They get to charge their devices at the back of the classroom, and you don't have to tell students to put them away during the lesson. It's a win-win scenario!
USB-C is a new universal connector that is expected to be around for a long time. This up-and-coming technology is not only going to allow your school to accommodate charging for a wider range of devices, but it will also help save money and decrease classroom cable clutter.
It is my hope that by reading this blog post you will have a better understanding of how USB-C will modify classroom charging options. Good luck and let me know how it goes!
Conveniently Power and Charge Up to 8 USB-C Devices at Once!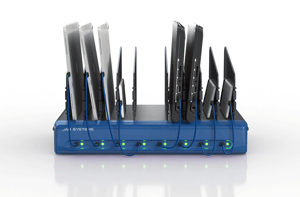 JAR Systems has developed a charging dock capable of charging up to 8 USB-C devices simultaneously. This versatile solution is the first of its kind, and uses sophisticated charging technology that automatically senses and adjusts the power supply to suit the needs of Chromebooks, notebooks, tablets, and other mobile devices. Click below to learn more about the Universal USB-C Charging Dock and to reserve one today!