So you are thinking of going one-to-one...
Many schools are striving toward a one-to-one computing program, affording every student with learning-enhancing technology at their disposal. This shift logistically changes the way that an institution manages its technology. Schools that once shared mobile devices between classes, utilizing carts to transport, charge and secure, are now allowing students to keep the devices with them and, in many cases, take them home overnight. This does not necessarily mean, however, that carts or charging stations do not have their place in 1:1 programs. With 1:1 comes new challenges that the use of carts can help tackle.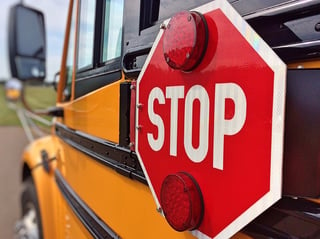 What are your needs over the summer?
Most districts will ask that their students return devices over the summer for a variety of reasons, which is where carts come in handy. Some of you may want to re-image your devices during this time in order to prepare for the following school year. Even those of you who do not need to image the devices, may still want to consider the idea that using carts as a summer storage solution makes it easy to transport the weight of a large volume of devices. For a portion of schools, it may be considered 'good enough' from a security standpoint to lock the devices up in a room, but if you have to move them, even once, carts will save you from a headache—and a backache!
With carts, any number of the devices can be used for summer school and then efficiently packed away into the cart, to be easily maneuvered when the custodian is cleaning. When it comes time to re-distribute the devices in the fall, the carts can be wheeled out to where they need to go and the devices will be completely charged and ready for use.
When the chargers for your devices will remain in a cart for half of the year and spend the other half of the year at home with students, my recommendation is to look for a cart that specifically has a more simple cable management system and takes less time to set up. Some schools choose carts that come with integrated cabling because they want to have the manufacturer-supplied charging cable available for students to use independently of the cart. The downsides to this, though, are that not only are these carts are usually a little pricier, but also, that they tend to provide less versatility.
When you are dealing with a mixed device landscape, where the models of devices vary (which is especially true when hardware or software requirements are adjusted for incoming students!), versatility is the key to making the most out of your investment as well as just making things easier. Ideally, your carts can be used with a variety of devices, so you do not have to get new carts every time there is a change in specifications.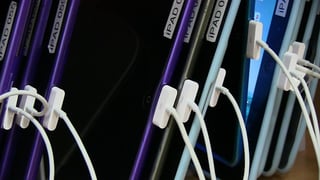 How will they be charged during the day?
It is common for schools to implement policies in which students are required to arrive each day with their devices fully charged. This alleviates charging issues a lot, but it is not a perfect solution. In reality, students do not always come prepared and batteries do not last all day. Even devices that claim to have an eight hour battery life when new will deteriorate over time, especially after an abundance of use. Students will inevitably be searching for an open outlet at some point over the course of the day.
Furthermore, many school districts are comprised of older buildings that simply were not built to accommodate the electrical needs of today's technology. This makes the need for charging stations pretty much unavoidable. I wrote about this more extensively in my previous post "BYOD: How to Keep Devices Charged All Day". The article discusses methods of delivering power to where you need it as well as how to avoid overloading a circuit breaker.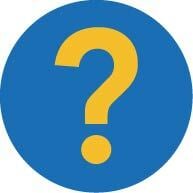 So, what does this have to do with charging carts? Well, although carts that are limited to only charging a portion of devices at a time will prove to be just about useless in this scenario, Intelligent Charging carts will essentially provide a charging station themselves—no more looking for outlets! And better yet, Intelligent Charging is smart enough to sense which devices need the most power and will actively direct the power those devices first.
For those of you who don't want to fuss with taking cables in and out (who does, really?), the Intelligent Charging System is also available separately and can be mounted to a wall, table, or nearly any other surface. It's a portable solution, weighing in at just about a pound. Simply plug it into a standard outlet and connect you power strips, and you will have a powerful charging station that is able to efficiently charge a whole class set of devices, right at your fingertips!
Alternatively, if you decide that you only need carts for the summer but still need charging stations during the school year, the Ultra-Light Intelligent Cart can be wired quickly and features a detachable Intelligent Charging System. This means that for those of you who are working with a tight budget, this solution could allow you to have it all.
Affordable Options
JAR Systems has been hard at work creating practical charging solutions for schools that meet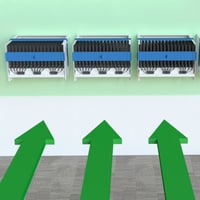 the mark of being affordable and providing long-lasting value. Our latest solution; a 16 device wall mount charging station is a cost-effective solution for schools with one-to-one technology programs. The Essential 16 Charging Station is even more affordable than buying cases for the devices to go home with students. Even better, one Intelligent Charging System can provide power management for up to four charging stations.
Click to watch the demo video for more information on how the Essential 16 Charging Station can solve your district's device charging and security needs.