IT solutions providers and technology integrators have been partnering with technology manufacturers to equip schools and business with the technology they need for decades. Similar to manufacturers, these companies build their reputations through matching their customers with the perfect solution and continuing to provide outstanding customer services thereafter. So, you may be wondering, what are the benefits of working with IT solution companies versus purchasing charging carts and charging stations directly from the manufacturer? Keep reading to find out!
Relationships vs. Transactions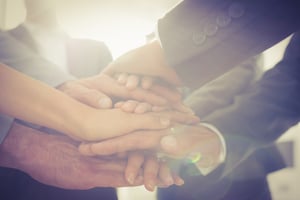 IT solution providers are customer-focused, meaning they are in the business of delivering on the promises they make to their clients. Their main goal is to connect with you and ask the questions that help them hone in on solutions that will not only satisfy your needs, but will also seamlessly integrate into your organization. In the case of charging technology, these questions may be about the quantity or brand of devices you use or even the number devices that each solution will need to accommodate. At the end of the day, the reseller's goal is to pair you with the perfect charging cart that ticks all the boxes and has you coming back for more!
You should also consider that when you buy directly from the charging cart manufacturer, your carts are covered by their warranty and services alone. Buying from an authorized reseller, on the other hand, can provide added value. A good IT reseller is a contact who you can turn to in the future. When you're interested in other technology products, or your school is ready to refresh its devices, you will be able to work with a contact and company that you already know and trust to deliver the right solution—along with the best price. Ultimately, while not all manufacturers are in the business of pursuing long-term relationships with their clients after a sale, IT solutions providers take pride in it.
Get the Most for Your Money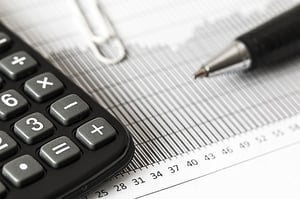 Buying directly from the manufacturer won't always get you a better deal. Although manufacturers are likely to offer a fair price for a solution, authorized resellers sometimes have more leeway to negotiate prices. This is especially true when your organization purchases other products from them as well.
IT solutions companies may also have the prerogative to bundle their products and services. This entails offering several products or services, depending on that company's expertise, that are combined to produce a "total solution" at a bargain price. This could include mobile devices, charging carts, and enrollment or wiring services. Depending on the composition of the bundle, it may prove a useful investment for your organization. Considering that authorized reseller companies also have access to multiple manufacturers' products, these providers may also be able to introduce you to products to choose from that you never even knew existed.
Services and Value-Added Solutions
In a sense, buying through an IT solutions provider or tech integrator is like adding another layer of options to your purchase. This can be tremendously helpful, especially for organizations with limited internal resources to get a special project done. For example, making the choice to add-on white glove delivery could save time and simplify your IT workers' lives, since it most commonly entails the unpacking, inspecting, transporting, and setting up of your charging carts. A good IT provider will then stand behind and support the work performed and products provided—especially if they are motivated to continue their relationship with your organization in the future.
In short, if your institution needs one or two mobile device charging solutions sometimes it is just easy to purchase them from the manufacturer or even on Amazon. Oftentimes, though, working with a trusted IT solutions partner will help your organization reach its technology goals and make your job easier.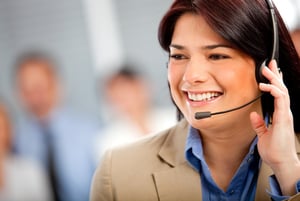 Connect with a Reseller Today!
At JAR Systems, we work with many respected nationwide and regional IT solutions providers to deliver our clients with first-class products and services. Contact us today to be connected with an authorized reseller near you.