Choosing the right classroom charging station for your district can be daunting. Charging stations provide a way to help store, manage, and charge devices so they are ready for use. The repercussions of making the wrong decision can not only result in money being thrown down the drain, but also interfere with learning.
Since access to devices is a major component of digital learning, it is important to find the right solution. Beyond price, charging stations come in a variety of shapes and sizes and offer several features to help with technology integration. So, how do you know which features you should look for in a charging station? Keep reading to find out!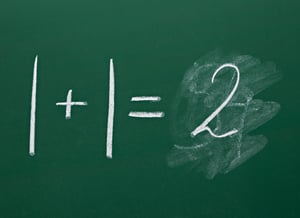 Basic Requirements...
Arguably the most important factor to consider when choosing a charging station is its functionality—does it fulfill your classroom needs? Consider the number of devices it needs to accommodate and aim to meet that requirement. In addition, look into how easy it is to access devices because this will either help or hinder deployment.
Other factors to take into account are the types and sizes of the devices at hand, since not all charging stations will support different devices. This is especially true if the devices will be protected by cases, so seek a charging station that will provide a comfortable fit. Or, better yet, an adjustable charging station that can adapt to changing device needs.
Do You Need Security?
Securing the devices can be a large concern for some schools. Since proper security is oftentimes expensive, a solution with an effective locking mechanism may be worth the investment. Likewise, knowing whether the charging station can be fixed in place may be useful since it will stop it from being relocated and from posing a safety risk.
Where Should It Be Located?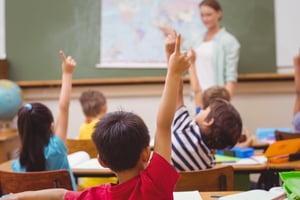 Think about the space you have to play with. Do you want to be able to mount the charging station to a desk, a wall, or have both options? To answer this question, consider a location where students will easily and quickly be able to access, collect, and return the devices.
A charging station with a compact footprint will also help save valuable space. If you like to re-arrange classroom furniture, look for one that is lightweight enough for reconfiguration. Only you know your classroom needs, so compare charging stations based on the parameters you set. This will narrow your choices down.
Is It Durable?
Ask whether the charging station is worth the investment, rather than whether it fits the budget. A heavy-duty charging station designed to stand up to everyday use has its benefits. Making the decision to invest in sturdy and adjustable solution not only saves you money from avoiding replacing it, but it also saves you the worry of having to accommodate new types of devices.
Is There Cable Management?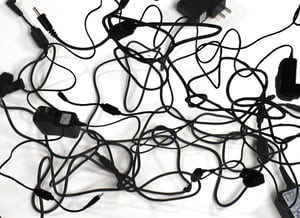 An efficient, easy-to-use able management system may also sway your decision to invest. A charging station with a poor, labor-intensive cable management system may simply become an exercise in wasting time and could result in damaged cables. Look for a neat, functional cable management system that is quick to wire and easy to maintain.
Does It Have a Warranty?
Investigate whether the charging station comes with a warranty, how long it will last, and what it covers. Although cheaper solutions may be under warranty, their policies may not be as extensive and may lead to expensive repair costs. Multi-year warranties will serve you better in the long run and are often associated with higher-quality charging stations.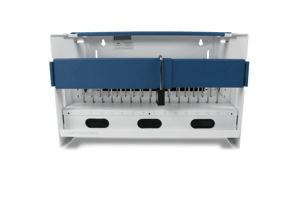 Get More Cost-Effective Charging and Storage for Your Devices
JAR Systems has developed a wall-mountable charging station that supports Chromebooks, notebooks, and tablet devices. Designed to be different, this versatile solution is simple, durable and affordable. Click below to learn more about the Essential 16 Charging Station and request more information or a quote!