Over the past decade, makerspaces have been one of the most innovative trends to emerge in modern pedagogy. Inspired by DIY hackspaces and alternative schools, makerspaces teach skills and technology outside of a traditional academic curriculum. Educators have taken note and created makerspaces to fit their curriculum. These programs have seen significant success, as teachers have taken the ethos and adapted it for their classroom as after-school programs or as part of the general syllabus.
The keystones of each makerspace are the maker projects, the core tasks that drive the learning outcomes. These projects are wide ranging and can include any skill, from woodworking to computer programming. Maker projects are often one of the first factors to consider when deciding to incorporate a makerspace in your classroom. The projects determine the direction of the curriculum and affect your teaching styles within the space. Luckily, there are many resources available to those who wish to start a makerspace and find inspiration for maker projects.
1. Edutopia's Creating Maker Spaces in Schools
If you are interested in opening a makerspace in your school, look no further than Edutopia's Creating Maker Spaces in Schools. The article centers on the building blocks of starting a makerspace, combining it with your current curriculum, and great projects to use when you first start your program. A major component in many spaces is teaching the fundamentals of CAD and 3D technology. Edutopia's article discusses this trend and brings up many interesting thinking points when deciding on the necessary material. The article also links to several other resources for more project ideas, making it a great resource if you are new to the idea of makerspaces and want to find inspiration that you can use for your own program.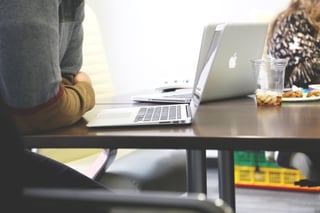 Using laptops in your makerspace? Find a charging cart to fit your budget.
2. MakerEd
After you have established your makerspace, you may begin searching for more maker projects. MakerEd has the answer for this dilemma. As one of the most established makerspace websites, this hub has a wide variety of projects and ideas, as well as biographies of major organizers in the makerspace universe. In addition to offering ideas, the website also releases announcements for makerspace conferences that allow educators to network and gives a glimpse of what other organizers are working on. Several articles featured on their site emphasize what not to do when organizing makerspaces, giving the website a unique voice and edge. The wide range of experience of their contributors ensures that they will offer great advice and will help support any project that you may have in mind.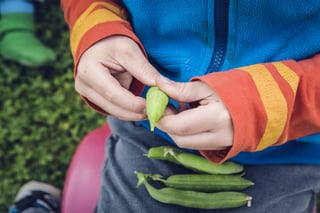 3. St. Louis County's "Seed to Table"
Maker spaces don't have to focus on indoor projects or rely on heavy funding for supplies. In the School Library Journal, Mahnaz Dar wrote a profile of an elementary school makerspace that focuses on bringing its students to an urban gardening program. This distinctive program delves into sustainable agriculture and focuses on beekeeping, caring for chickens, and growing and harvesting vegetables for use in the school cafeteria. Many students who grow up in urban environments never experience learning where their food comes from and the programs aims to bridge this knowledge gap. The Seed to Table website includes exemplary lesson plans for all grade levels.The journal has many more ideas that require minimal funding and let students work in environments outside of a standard classroom. If you want to find a way to save money or embrace non-traditional maker projects, urban gardening programs or other alternative learning environments might be the solution you need.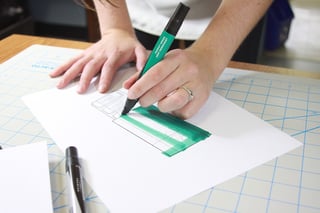 4. EveryLittleMaker.com
On Krissy Venosdale's website, EveryLittleMaker.com, she tackles the challenges of implementing carpentry projects from her very personal viewpoint. She also focuses on the challenges of organizing an elementary school makerspace, while discussing the emotional challenges of the organizing projects. It offers an intimate look into the life of a teacher trying to organize a makerspace curriculum and acts as a good example for anyone interested in starting a carpentry project in their school. This delicate look inside a makerspace is great for anyone getting started and looking for a firsthand perspective.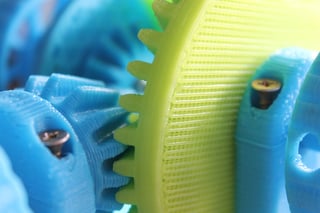 5. Makezine.com
After contemplating the personal angle of creating a makerspace, Makezine.com can help you collect a repertoire of projects that you can use every day. As computers become a part of everyday life, educators have begun teaching programming skills to students through Raspberry Pi, a cheap and simple computer interface that allows students to program and design applications and automated machines. A makerspace offers a great environment to explore the creative side of this technology and Makezine.com offers a huge amount of projects for this computer system, with skill levels ranging from beginner to expert. This is a fantastic website that offers a great amount of projects to get you started on any technological project that you can imagine.
6. ElementaryEdTech.com
If you need more guidance after you find projects that interest you and your students, look no further than ElementaryEdTech.com, the website of Robert Pronovost. Pronovost is an educator who has outlined how to set up a well-rounded curriculum and offers step-by-step instructions of projects he has led with his students. It is a great combination of firsthand insight mixed with coherent lesson plans and a personal view of the projects. His website helps guide anyone looking to start a new makerspace and is a great boon for anyone looking to organize maker projects into a coherent curriculum.
Makerspaces are the next big thing in education. The projects have been adapted to work in schools and have proven very effective for students of any age. The free-form nature of these spaces helps encourage creativity and makes learning an activity to look forward to. It can be daunting to initially organize a makerspace, but with the right know-how and resources, anything is possible. By comparing your ideas against the vast amount of material currently available, you will be guaranteed to set up a great makerspace in your school in no time.
If you are using notebooks, Chromebooks or tablets in your makerspaces, we can help you find a charging cart to fit your needs and budget. Contact us any time and we will be happy to answer any questions you may have. Also, feel free to browse our product catalog for an overview of our solutions.