The end of the year has snuck up on us again and it is time for us to get into the holiday spirit. Our favorite holiday songs are infiltrating the radio, classrooms are being decorated, and school devices are being safely locked away into their mobile storage carts for the duration of the upcoming winter break.
The holidays can be a chaotic time of year, but "'tis the season to be jolly," as the song goes! I know that not every classroom is graced with immaculate technology carts so, I have gathered some helpful "hacks" to help keep you in good spirits through out the year. These are tips that can be helpful whether you have a new set up or an old dinosaur cart, straight from the ingenuity of cart users in the line of duty.
1. Get Every Student to Plug in Their Device
This teacher expressed the feelings of many when she tweeted, "Eternally bemused by kids who put the iPad back in the cart without plugging it in. What do they think happens? Magical charging?" (@SarahTolcser via Twitter)

It is no secret that teachers want their students to plug their devices in to charge at the end of a lesson, but students must still engage in that responsibility. If people have to search through a tangled mess to find the right charging cable to plug into… they may just decide not to! Investing in a mobile cart with an effective cable management solution can greatly improve device plugin rates because most dispense the charging cable in the location that the device is stored, right at the students' fingertips. Rejoice!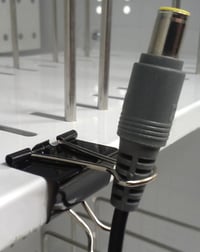 If you have a mobile cart for your classroom that does not have with a good system built in and there is no new cart on the horizon, it might be time to improvise. Binder clips or tape are easy ways to keep cables where you want them. It's also a good idea to use a color code or numbering system. You could use colored tapes, labels, or I even recently saw someone using colored straws wrapped around the cables. I have also seen teachers numbering ipads by setting the number as the desktop background.
You may be surprised at the increased number of students plugging in their devices and, in turn, how much time you save with an organized cart. Remember that if cables are damaged or frayed they should not be used any longer as they become a fire hazard.
2. Make Your Cart into a "Mobile Lab"
They all transport the devices, but what about the other "peripheral" gear you need for the lesson? Do you use headphones, keyboards, and other accessories alongside your devices? If you are moving a cart from class to class, you may find it much more convenient to store these items in the cart.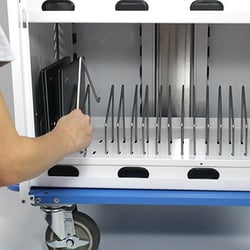 If you need space inside your cart, it depends on the type of cart you have, but their are some models that have the ability for the user to remove some device slots, trays, or shelves from the cart to make room for peripheral devices. This is a handy feature because users have the ability to better utilize extra space inside of the cart that is not needed for devices and they can always add it back in later if more devices are purchased.
If this is not an option for you, many metal-constructed carts have extra machine holes that will allow you to easily attach a small storage bin or basket to the top or side of the cart. Just be sure to not block any openings needed for adequate ventilation of the cart.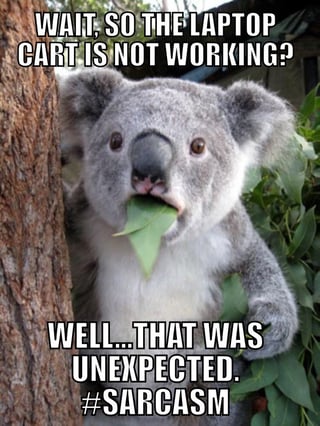 PC: @DHSMsMorey via Twitter
4. Never Replace Another Cart Timer… EVER!
Take it from a sarcastic koala bear; If you have carts that are a persistent source of issues, it's frustrating for everyone. I often hear from school districts that feel as though their carts are constantly breaking and the biggest culprits are the charging timers.
On occasion, schools will luck out and their timers will notably exceed expectations. On the other hand, many schools report that their charging timers fail quite frequently (as often as once or twice a year for the same cart!). The electrical components are under warranty for up to three years with most major manufacturers, but even if the timer is under warranty this is still a waste of resources and is certainly a huge time waster to continually have to replace them!
In this day and age, other charging methods are available for carts. Instead of buying another timer, next time try the Intelligent Charging System. This solution was invented by my company, JAR Systems, so it may seem like I am playing favorites, but it truly is the only solution to this issue that I know of. The Intelligent Charging System can be easily integrated with nearly any type of cart that you may already have. It works faster and more efficiently than overpriced charging timers and comes with five-year warranty. It also far exceeds the capacity of a charging timer. We even have a customer that plugs four (16) device laptop carts into the same charging system!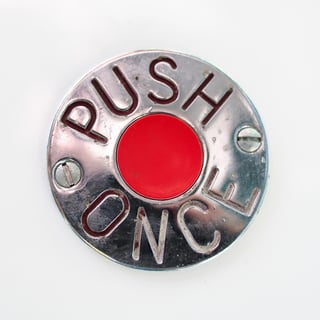 5. Make it Crystal Clear For Everyone How to Operate the Cart
Break out the label maker! What may seem very simple to one person can be a mystery to the next. Making it very obvious what you want people to do will save them, and yourself, a lot of time and frustration. This is especially true when a cart is shared between multiple classes and is constantly changing hands. It can be an aggravating situation when someone picks up a cart and finds that the previous person that used did not know what to do and the devices are not charged as they should be.
What do I suggest? Save yourself from having to reply to the same issues repeatedly. Write up detailed instructions of how to operate the cart and what procedures you expect users to follow, even if it is as simple as plugging it in and pressing a button. Keep it as brief as possible and stick it right on the cart! Use pictures too... it can't hurt. Many schools distribute this information to teachers via .pdf, but the information is just more accessible when it is with the cart at all times and remember, anything not attached is at risk of getting lost in the shuffle.

We are always interested in what solutions people have some up with in their classrooms to foster learning and we share them on our Twitter feed. Follow JAR Systems for other helpful hints and information!