Your fast-paced healthcare environment requires tools to help staff work efficiently.
Dynamic mobile technology solutions give your nurses and other caregivers real-time access to the information they need to deliver excellent patient care.
97
%
of bedside nurses use mobile solutions to administer healthcare.
82
%
of surveyed nurses said they have a positive opinion of how technology is impacting patient care.
53
%
of nurses agree mobile device use improves patient safety.
Tools for the Modern Healthcare Professional
Unfortunately, 84 percent of nurses are stressed or dealing with burnout. The ongoing nursing shortage and increasing demand for services only make things worse.
But there's a solution: The right mobile charging technology eliminates the stress of managing uncharged devices, so nurses can focus 100 percent of their efforts on delivering patient care.
Why Healthcare Organizations
Trust JAR Systems
---
Device Charging and Management Made Simple
Charge devices from a single outlet and eliminate downtime due to low batteries or slow-charging devices.
Charging Solutions for Every Mobile Device
Future-proof your investment with a power delivery system that works with a diverse range of charging ports to accommodate any mobile device.
Time-Saving Technology Solutions
Save time and eliminate the logistical headaches of uncharged laptops and tablets with on-the-go device chargers.
Better Space Management
Choose from among our available wall-mount, tabletop, and mobile stations.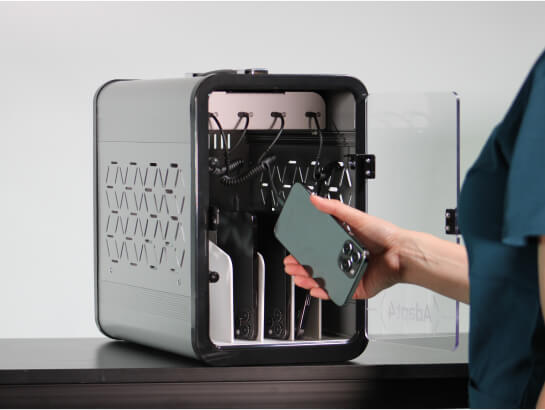 JAR Systems Healthcare Mobile Charging Solutions
Whether you have dedicated space to store devices while they charge or not much space at all, we've got a solution to meet your needs.
Explore our best-selling product suite.
---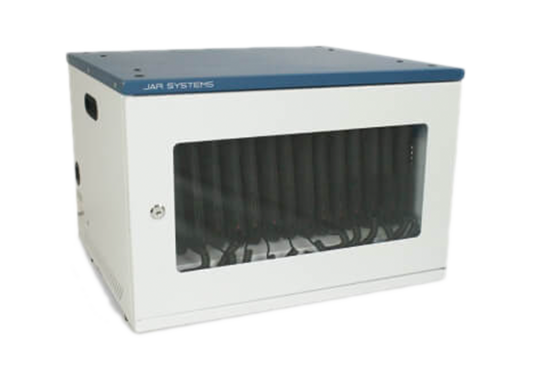 Flex-Share USB-C Charging Station
Save time and boost device uptime with our AC adapter-free charging station.
Conveniently mount the cabinet or wheel it around to match your space availability.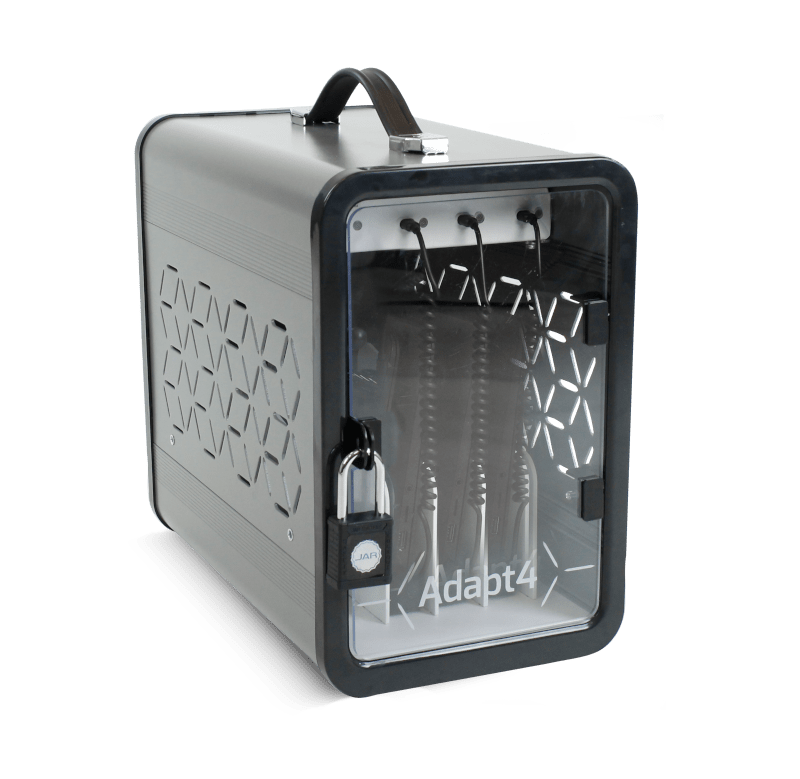 Adapt4 USB-C Charging Station
Use our most popular compact solution to charge devices with up to a 14-inch display without individual AC adapters.
Simply plug in your USB-C charging devices to the supplied cables, and get an efficient charge.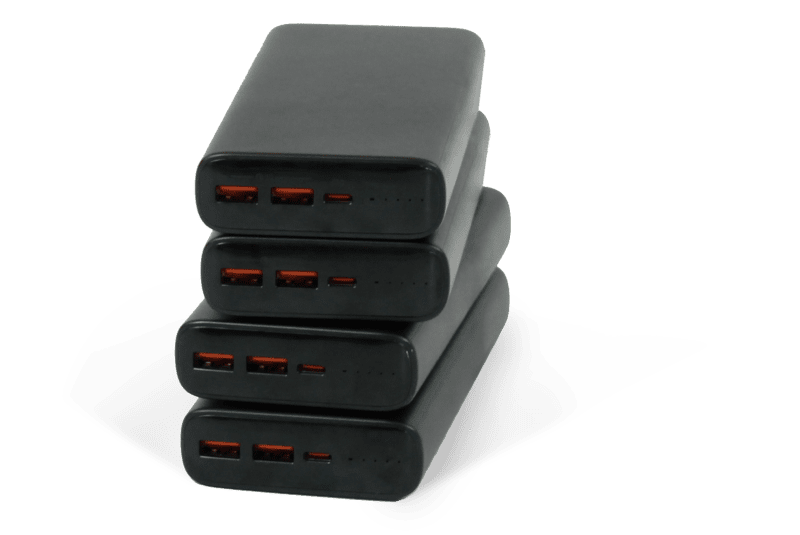 USB-C Active Charge Power Bank Kits
Keep batteries fully charged for interruption-free patient care.
No outlets or extension cords are required!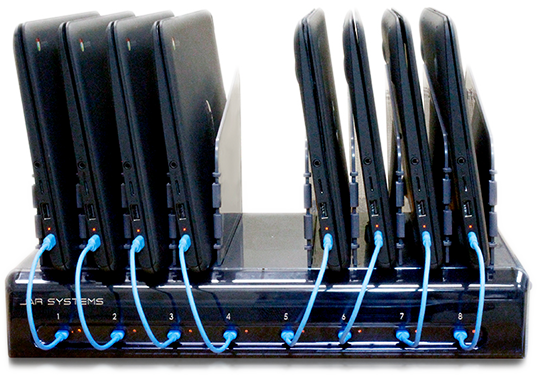 Universal USB-C Charging Dock
Enjoy AC adapter-free charging of Chromebooks, tablets, phones, and other mobile devices.
Power and charge up to eight USB-C devices at once!