Trends in mobile devices change rapidly. In just a short time the popularity of mobile devices in schools has swayed from the traditional full-size laptop to mini PCs, netbooks, tablets, iPads, to Chromebooks and everything in between. So, one must wonder, what will the mobile device landscape look like in just, say, five years down the road? It's really anyone's guess, since there are many factors in play beyond what can physically be created.
Listed below are just a few technologies that could possibly change the mobile device landscape in schools in the not-so-distant future. They are in various stages of development, from patented technology that may never be produced to products that can be purchased today. Although they are not yet in widespread use, if you've been to some educational technology shows recently, you may have already seen some of them. This list may seem dominated by Google, but let's face it, they have their hands in everything these days and especially in the EdTech market.
1. Inductive Charging Keyboard (Wirelessly Charging Devices)
Many have devised concepts for wirelessly charging mobile devices, but this technology seems perhaps more viable than others. Google outlines, in a recently published patent, plans for a keyboard that is capable of wireless charging and can be built into a primary device such as a notebook (or possibly the Chromebook).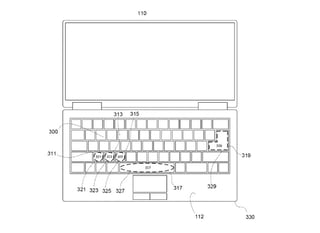 The design involves placing inductive charging coils under the key caps in the keyboard. These coils would be capable of both sending and receiving power signals. This means that the keyboard could, in turn, charge a device that is placed on top of it. It has yet to be seen whether this technology will make its way into devices, but if it does, it could mean big changes in the way devices are managed in schools. Imagine never having to wire another cart and never having to replace lost or stolen cables!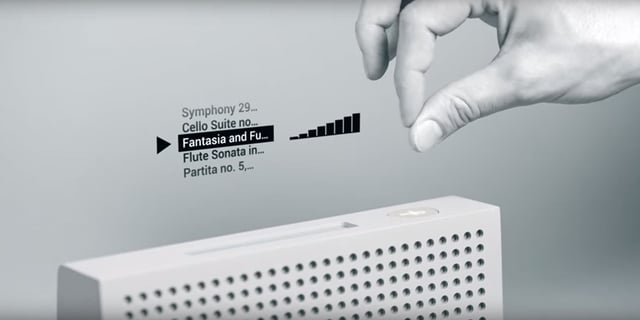 2. Finger Control Technology
Google's Soli project uses radar to allow devices to be controlled without actually touching them. All you have to do is move your fingers and the device will respond accordingly in real time. The degree of accuracy is highly advanced and is able to detect precise finger gestures. The technology has even been shrunk down to a small chip.
This will likely make the biggest impact on wearable devices, where reducing bulk has obvious advantages. However, another factor to keep in mind, is that as these technologies get smaller they become more difficult to operate with physical controls (for example, a touch screen) making no-touch gesture control a great solution. Even so, no one can deny the likelihood of these devices eventually having a place in education, as technology will continue to be modified, produced, and integrated into everyday life for years to come.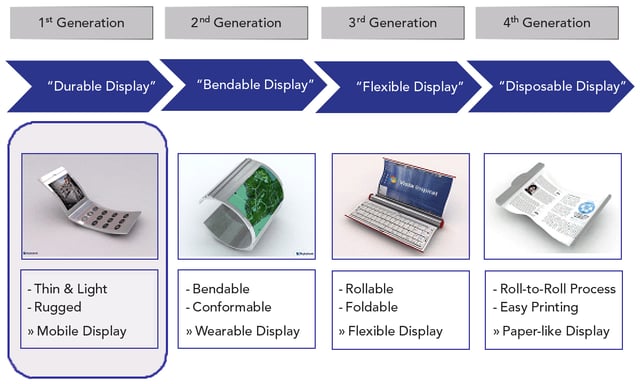 3. Flexible Display Devices
This technology has been in development for awhile and numerous patents have been filed for designs and components that make the technology possible in application. The designs utilize a strong material called graphene that is paper-thin and is actually considered two-dimensional. For the moment this technology is being incorporated into phones and watches, but that hasn't stopped anyone from anticipating what it could mean for notebooks, tablets, or even larger displays. As the technology is further developed and incorporated into laptops and tablets it could impact how the devices are used and certainly how they are stored in carts, cabinets, or other classroom furniture. Imagine the possibility of eventually reducing these devices to a size that is paper-like and truly disposable— Schools may no longer need computer labs or workstations and could instead utilize those spaces for other academic activities. This IT solution could have a great impact on accessibility, while fundamentally changing the way we think about mobile devices.
4. & 5. Virtual Reality and Augmented Reality
There is a lot of hype around virtual and augmented reality these days, but perhaps the best segue for these technologies into education will arrive with simplicity. If you went to ISTE this year, you may have seen some virtual reality headsets that are already on the market, such as Google Cardboard. This may not be the most sophisticated example of virtual reality technology, but the combination of its affordability and ability to deliver a memorable learning experience for students make Google Cardboard both effective and practical. This
is exemplified by the fact that a lot of schools have already used it. Google is now accepting request from educators to pilot their virtual fieldtrips called "Expeditions" using the Google Cardboard.
As an example for augmented reality, Microsoft has patented a so-called floating hologram guided gesture control. This is an additional feature that is intended to be built into devices that utilize gesture control. The idea is simple, that a holographic image is projected from the device to direct the user as to which gesture they should make in order to control it, and it solves a real problem. One cannot assume, after all, that all students have the same level of skill in using computers. Not every student has the same exposure to these technologies, so when devices are required to be used for instruction (or test taking!), a non-intrusive, integrated guide on how to use a device could truly impact student outcomes.
Microsoft via Venturebeat
Planning for the Future
With the speed of change in technological advancements it can be difficult to prepare for what may come. It may be impossible to know exactly how much things will change—what devices will be purchased, what software and hardware they will be equipped with, or what size/shape the devices will be. Investing in charging and securing solutions that are versatile and not specific to a certain device can save schools a lot of money as they can continue to use the same solutions through multiple device refreshes, reducing e-waste. Check out my previous blog post "Why You Don't Need a Branded Mobile Cart" for a little more information on what to look for in a flexible, versatile charging and locking solution.
See the solutions JAR Systems has to offer. Request a product catalog and we will send it to you at no charge, plus receive a digital version immediately.