Press Room
Read about the latest news, articles, press releases, and more from JAR Systems.
---

JAR Systems Unveils Affordable, New Flex-Share Charging Stations
Modular Charging Solutions that Aim to Simplify Chromebook, Tablet Deployments
Bradenton, FL.—March 29, 2018—JAR Systems has announced the launch of Flex-Share Charging Stations, modular charging solutions that can be configured in multiple ways to best satisfy the charging requirements and space limitations in each classroom. Charging and securing up to 16 devices each, these charging stations offer a variety of installation options that help maximize classroom space and improve the flow of student traffic when deploying devices. Show/hide more...
---

JAR Systems Launches New Line of School Pride Colors
The Essential Charging Station Now Helps Schools Spread School Spirit
Tallevast, FL.—October 20, 2017—JAR Systems has announced a new line of school pride colors for the popular Essential 16 Charging Station. In addition to the standard blue, the colors that are set for immediate release include red, orange, green, and purple. These options will allow schools to customize their JAR Systems charging station so it looks like it has been designed for their classroom. Show/hide more...
---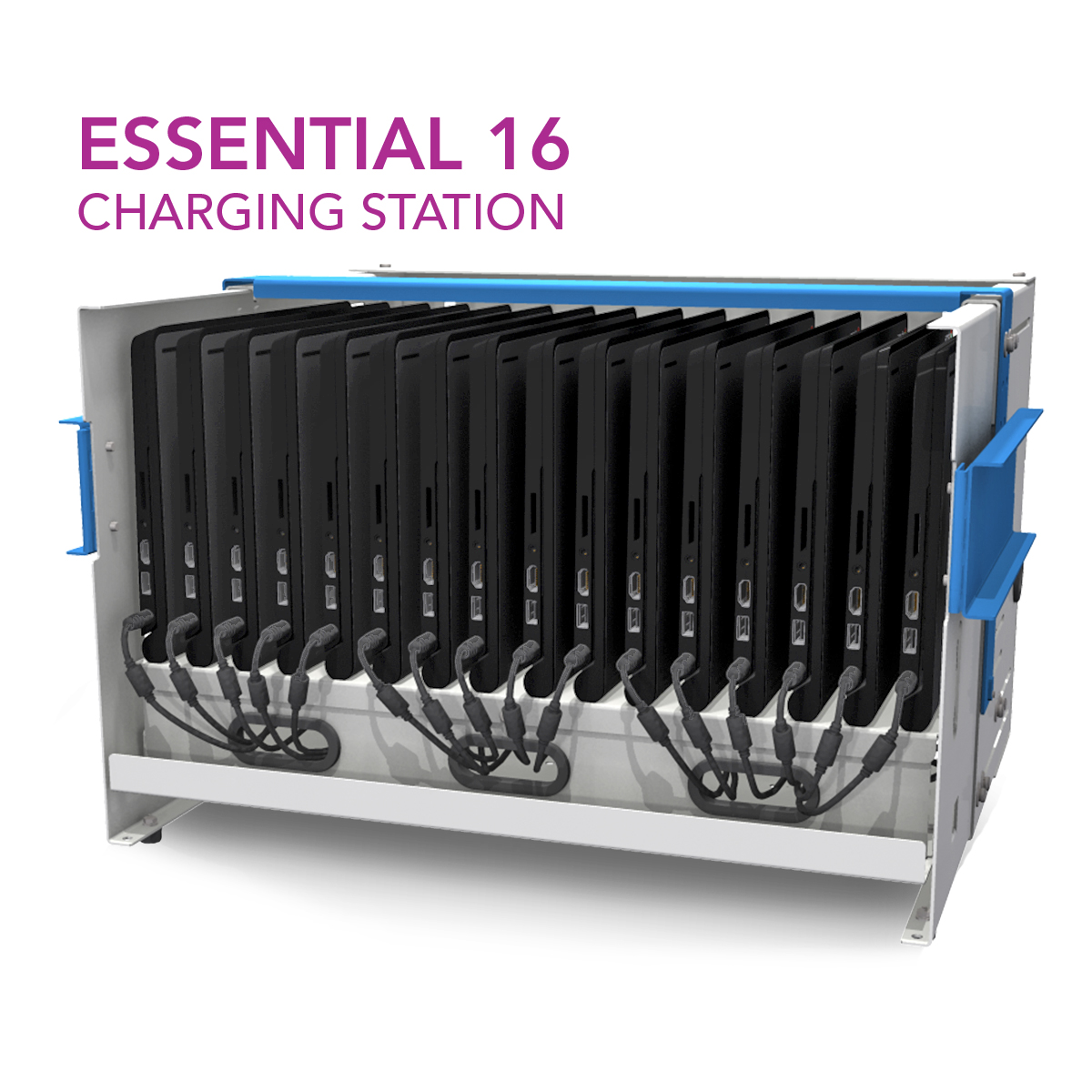 JAR Systems Introduces Essential 16, an Ultra-Flexible Charging Station
A Cost-Effective, Versatile Charging Solution for up to 16 Devices
Tallevast, FL.—January 20, 2017—JAR Systems has announced the Essential 16 charging station, a wall- mountable charging solution designed to solve common issues across classrooms that can easily manage 16 devices. The charging station features a compact, lightweight modular design that mounts on classroom walls or desktops and will see its premiere at TCEA 2017. This new solution will be showcased at booth #2338 at the Austin Convention Center from February 7 – 9. Show/hide more...
---
JAR Systems Releases New 15 and 30 Device Ultra-Light Intelligent Charging Cart
Budget-friendly charging solution for Chromebooks, notebooks, tablets, and more!
Tallevast, FL.—February 29, 2016—JAR Systems has announced new 15 and 30 device configurations of their popular Ultra-Light Intelligent Cart. The new cart, with an even smaller footprint, is a customizable solution. Schools can choose the options that best fit their current needs, allowing them to get quality JAR Systems products and service at an entry-level price point. The cart also offers the flexibility to upgrade the capacity or charging in the future, should the school's requirements change. Show/hide more...
---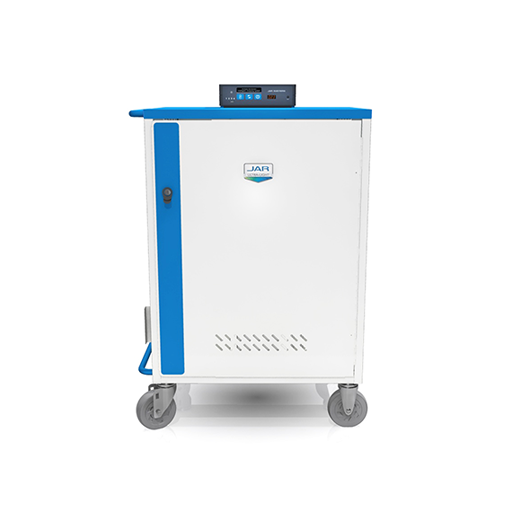 JAR Systems Releases New Ultra-Light Chromebook Cart with Intelligent Charging
Ultra-Light Chromebook Cart, only 94 pounds, Stores and Charges up to 40 Devices
Tallevast, FL.— May 21, 2015— JAR Systems has announced the release of the newest addition to their Ultra-Light line of carts, the Ultra-Light Chromebook Cart with intelligent charging—a budget-friendly, high-capacity solution that is great for schools with small and large class sizes alike. Show/hide more...
---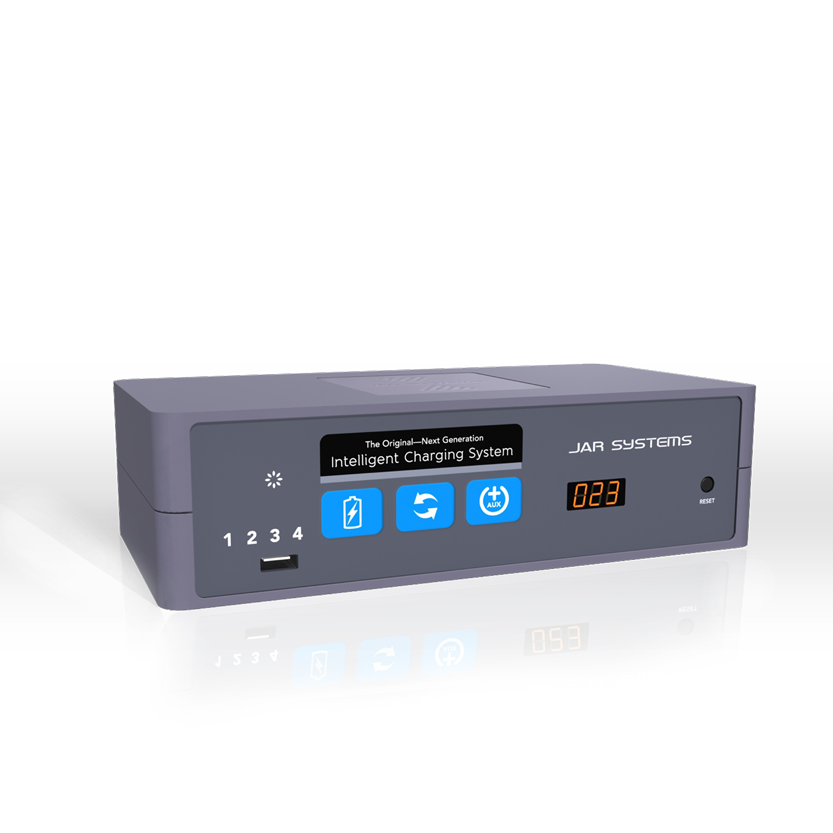 JAR Systems Intelligent Charging System Saves Schools Time and Money
Next Generation JAR Systems Intelligent Charging System Can Be Mounted Nearly Anywhere
Tallevast, FL.— Jan. 21, 2015— When a school chooses mobile carts for charging and storage that can accommodate only their current devices, changes in their technology landscape can quickly render the carts useless. That leaves some schools with an abundance of carts that no longer suit their needs. Show/hide more...
---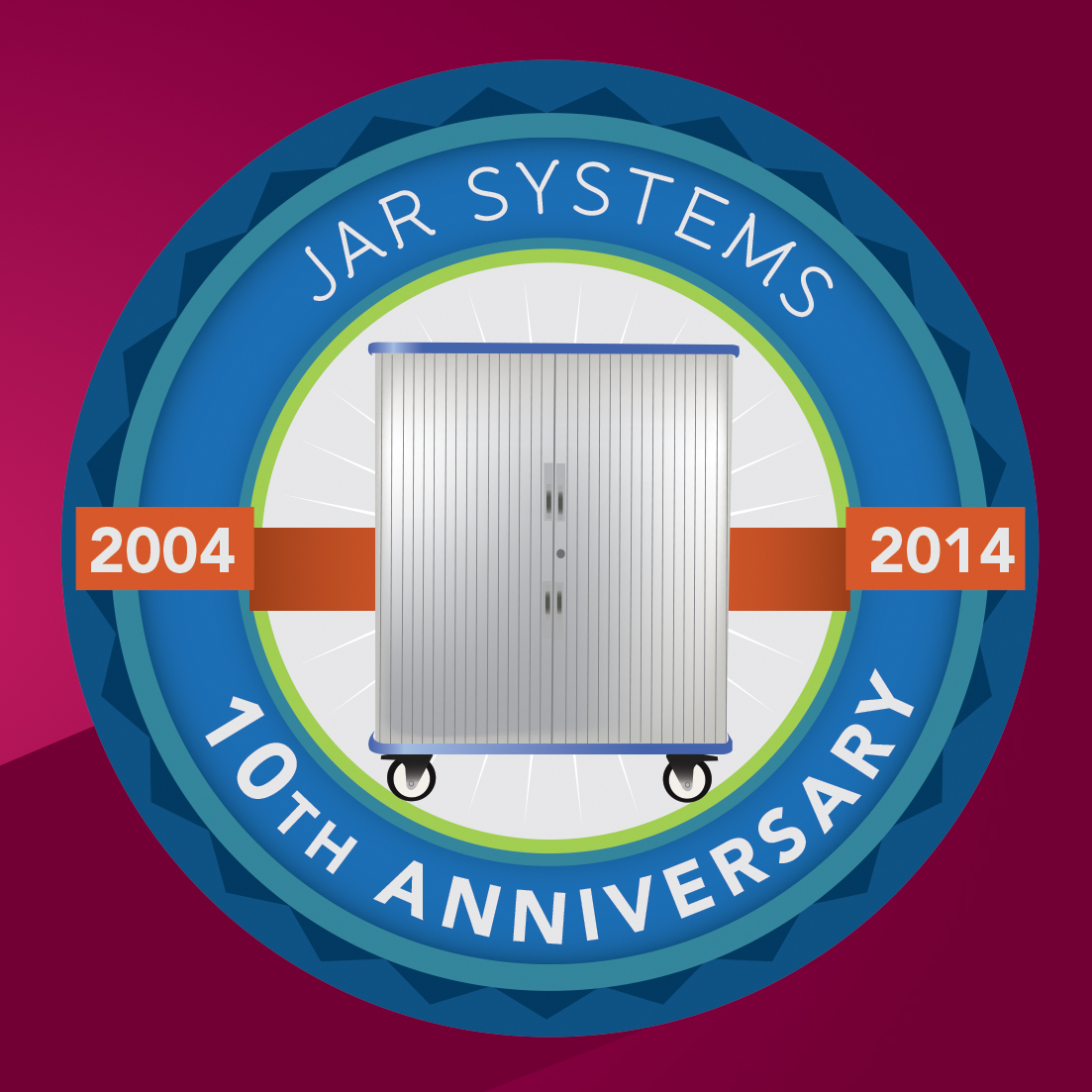 JAR Systems Marks a Decade Charging Devices in Schools
Ten years JAR Systems 10 yr. Anniversary after the NetEducation Center's release, many of the first carts are still in use
Lakewood Ranch, FL.— Aug. 22, 2014— A decade ago, when teachers used laptops to help students learn, they used furniture called computers on wheels to move the devices around and sometimes to charge them. The founders of JAR Systems felt it was an underdeveloped market with room for improvement, and that's where the company started—with product and industry research that led to the first JAR Cart. Show/hide more...
---
JAR Systems Launches Ultra-Light Tablet Cart
New Ultra-Light Tablet Cart Weighs Just 65 Pounds, Charges 30 Tablets, Ships UPS
Bradenton, FL.— July 8, 2014— Educators, information technology professionals and students—this is the product you've been looking for. JAR Systems LLC is releasing a new and improved Ultra-Light Tablet Cart, designed to charge and secure up to 30 tablets in less space. Show/hide more...
---
JAR Systems in the Bradenton Herald
JAR Systems which is manufacturing in Manatee-Sarasota area plans to keep computers safe and ready
East Manatee, FL.— June 17, 2014— It wasn't that long ago when a school computer cart consisted of a desk with wheels that held a computer, monitor, keyboard and surge protector. Read more here!